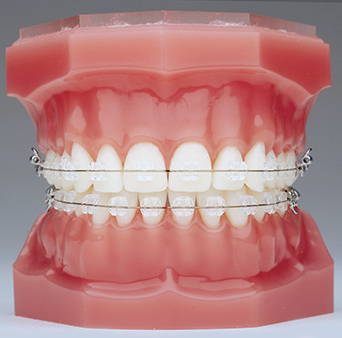 Braces are no longer only a procedure for children and adolescents but also for adults.  With advances in technology such as more flexible wires and tooth colored braces orthodontics is now more gentle and esthetic as ever.  The advent of temporary anchorage devices (TADS) has also allowed us to move teeth in a way that wasn't possible in the past, even when teeth are missing.
Many adults have had braces as an adolescent but may have experienced orthodontic relapse.  In most cases Invisalign®, simple 5, red white and blue, or a spring aligner can be used to return your teeth to a proper alignment.
Dr. Helms and his team can work with your general dentist and come up with the comprehensive plan to restore your smile.  Procedures such as Accelerated Osteogenic Orthodontics™ procedure can be coordinated with a periodontist or oral surgeon to speed up the movement of adult teeth.
Surgical treatment can also be completed by Dr. Helms and the Image Orthodontic team.  Some skeletal problems are far too severe to be corrected by tooth movement alone.  Orthodontics along with upper and/or lower jaw surgery can correct these severe skeletal discrepancies.
Please let Dr. Helms know if you are taking bisphosphonates (Fosamax ect.) or calcium which may affect tooth movement.