Main Content
Greater Lafayette's Custom Orthodontist
Our experienced and friendly team sets us apart.


Would you like an appointment? We'd also be happy to answer any questions. You may use our encrypted form by clicking the "Contact Us" button or call us at
(765) 463-6622
.
&nbsp

Hello Patients and Families,
We are happy to report that we are slowly reopening. We are excited to see all of our patients soon. We want to reassure you that safety is our top priority. With that being said, please advise your children that we may look a little bit different than what they are used to. We will be posting some pictures on our Facebook page and website if you would like to show them to help mentally prepare them. Please reassure them that we are the same happy team, just with extra protection to keep them safe. We also ask that you limit what personal belongings that you bring in to your appointments.
Following CDC guidelines, all patients must provide and wear a mask in order to be seen in our office. We also ask that you fill out our two forms prior to your visit.
Please see the COVID-19 Policies and Procedures for some important information regarding new policies and procedures for your visit to our office.
Please do not feel the need to call our office, as we will be strategically calling patients to reschedule over the next few weeks.
Please be patient with us as we navigate these strange times. Our team is working hard to meet your needs, but most importantly keep everyone safe.
Sincerely,
Image Orthodontics
Congratulations to our patients who debanded this month. We are proud of all of you.

Congratulations to Skylar, who won our December 2019 Trivia Contest!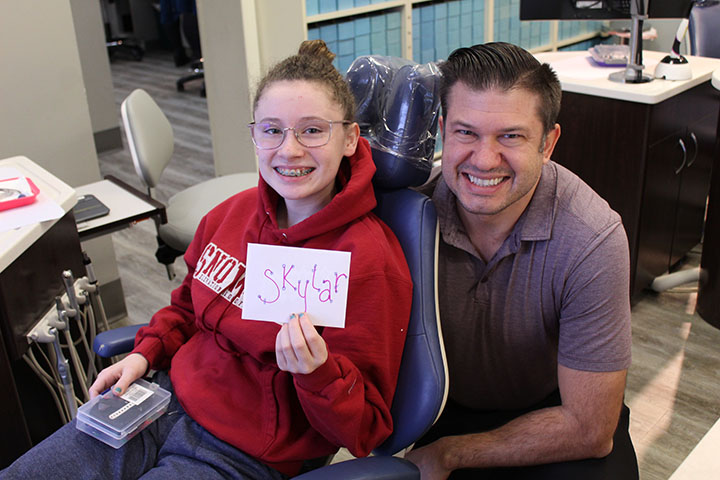 We are Here to Serve You and your Family
Image Orthodontics has been providing quality orthodontic care to the Greater Lafayette area for over 25 years! Dr. Helms and the Image Orthodontics staff pride themselves on the personal attention that they are able to give to each and every patient. Our experienced and knowledgeable staff truly love creating beautiful, healthy smiles. Dr. Helms takes extra time to thoroughly evaluate each patients' needs and uses this information to develop a custom treatment plan. Everyone at Image Orthodontics, especially Dr. Helms, enjoys practicing orthodontics in a fun and friendly atmosphere. From the time that you walk in the front door, to the time that you leave, we want you to have a great experience! Call us at
765-463-6622
to schedule your complimentary exam today! Let us welcome you to our family, the Image Orthodontics Family!
Congratulations Mia! You are our Hygiene Winner for the fourth quarter of 2019! We are proud of you!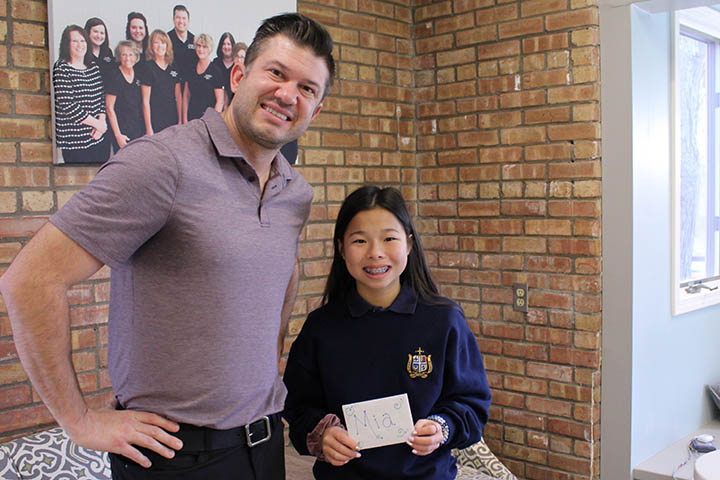 Congratulations to Mallory, our Trivia Contest Winner for October, 2019. Great work!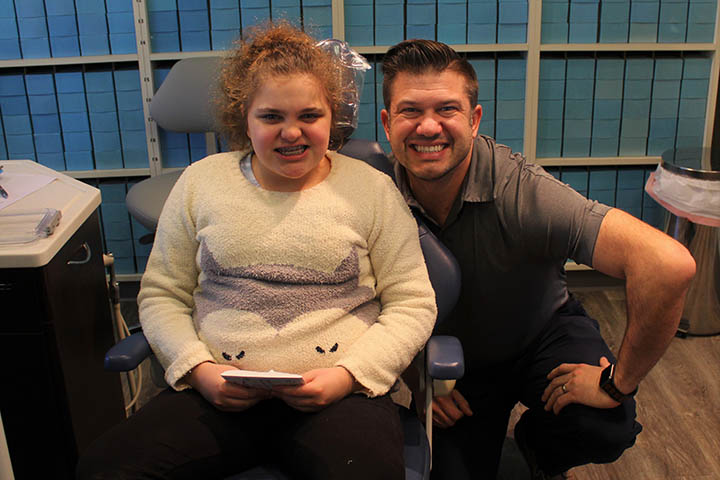 Staff so Friendly, Efficient & Professional
From a parent of another patient: All three of my children have had braces at Image Orthodontics and I can honestly say we have never had one single problem disappointment or bad experience! The Staff is so friendly, efficient and professional!!! When I recommend you to other families one of the first thing I say is how your always on time, and that means so much for a busy family! I love how I know in advance how long the appt. will take. Truly, Dr. Helms is so friendly and we just love him! And all the girls are great. I can't thank you all enough for 6 years of service! What will we do without our frequent visits to Image Orthodontics! Thank you so very much! - A. H.