Greater Lafayette's Custom Orthodontist

765-463-6622 | 1748 Northwestern Ave
From Our Blog
Image Orthodontics has been providing quality orthodontic care to the Greater Lafayette area for over 25 years! Dr. Helms and the Image Orthodontics staff pride themselves on the personal attention that they are able to give to each and every patient. Our experienced and knowledgeable staff truly love creating beautiful, healthy smiles. Dr. Helms takes extra time to thoroughly evaluate each patients' needs and uses this information to develop a custom treatment plan. Everyone at Image Orthodontics, especially Dr. Helms, enjoys practicing orthodontics in a fun and friendly atmosphere. From the time that you walk in the front door, to the time that you leave, we want you to have a great experience! Call us at 765-463-6622 to schedule your complimentary exam today! Let us welcome you to our family, the Image Orthodontics Family!
Patient Testimonials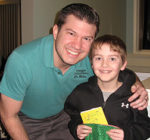 "As much as the girls ended up not wanting braces, they loved coming to the office and really didn't mind wearing them overall. As a parent, it was helpful to always know where we were in the process too. Would highly recommend you to others! Plus, she now says it was worth it!" B.Y. "Everything has been great. The staff have been extremely helpful throughout the whole process!" H.K. "We love this office! Everything is wonderful. We have never has such a wonderful experience with a medical office before!" J.G. "Very content that we decided to start seeing Dr. Helms. We have always felt comfortable and content. Your front office staff always making you feel welcome and the efforts to accommodate ones schedule is greatly appreciated. The fact that you are in Crawfordsville every so often is such a great help! Job very well done. Thank you so very much!" C.B.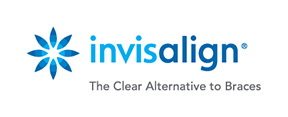 Office Hours
Monday - Thursday
7 am - 4 pm
Friday (front office staff)
8 am - Noon