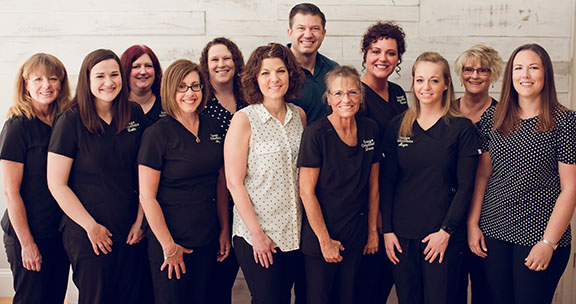 "This was our first experience with orthodontics and it was very positive. We would recommend Image Orthodontics. Thank you!" S.T.
"We are all so appreciative of the care we've received here. No complaints what so ever! We always recommend Dr. Helms." A.A.
"Thank you for providing such a fun and warm visit for our daughter each time she visited. You made her experience enjoyable considering it was braces. Thanks again!" N.G.
"My family has been very appreciative of everyone in the Dr. Helm's office! One of my daughters has anxiety and depression disorders and they were always kind, patient, and understanding. This daughter has always felt comfortable coming in and the time has been right on! Thank you!" S.K.
"2nd kid receiving braces from Image this fall. I love the care and attention from the staff. I trust Dr. Helms has my boys' best interest in mind concerning their dental care. I was blessed enough to be able to pay both of my accounts in full, but appreciated that Image is willing to work with families that need longer to pay. The office design is super cute, open and inviting. I like everything about our experience so far. Keep up the good work. Your commitment to excellence shines through!" – Latayna
"Image Ortho is now Laney's favorite place to visit 🙂 thank you for making braces a fun and learning experience for her!"
– Laurie
"The staff at Image Ortho are great! Dr. Helms strives to provide the best plan for the individual, and for that, I'm thankful. I would recommend the office to anyone."
– Jessica B.
Love Everything About Dr. Helms And His Team! They Always Go Above And Beyond!
– Chris N.
We have been very pleased! If we ever had questions, they were answered. Dr. Helms went above and beyond in caring for Bailey after her concussion! We always appreciated the office running on schedule and love the early morning appointments so Bailey wouldn't miss school!
– Deana G.
Every experience here has been absolutely perfect. I would highly recommend this practice to anyone looking for an orthodontist.
– Melissa M.
Overall we had a great experience and we would recommend this practice to others looking for an orthodontist. Thanks so much!
– Julia C.
Very happy and pleased. Would recommend anyone! Thanks for all you have done!
– Catherine P.
See more reviews!