Main Content
Greater Lafayette's Custom Orthodontist
Our experienced and friendly team sets us apart.


Would you like an appointment? We'd also be happy to answer any questions. You may use our encrypted form by clicking the "Contact Us" button or call us at
(765) 463-6622
.



Hello Patients and Families,
When you arrive to your appointment, please text our office phone number (765) 463-6622. Once we have room in our waiting room, we will text you to come inside. Please sit with your party and remain socially distanced. We are now allowing one parent in per child and two parents in for new patient consultations. We also ask that you do not bring any siblings if you plan to come in to the office. We will only allow one parent/guardian per child and no siblings. Thank you for your compliance to make our office as safe as possible.
We also ask that you fill out our two forms prior to your visit.
Reminder: Please wear a mask to your appointment.
Sincerely,
Dr. Helms & Image Orthodontics Team
COVID-19 POLICIES AND PROCEDURES
The following list is a review of what we have implemented as an office to prevent the spread of COVID-19. We are doing our best to ensure the safety of our staff and patients. We are following the direction of the IDA (Indiana Dental Association), CDC (Center for Disease Control), ADA (American Dental Association), and AAO (American Association of Orthodontics).
1. We ask that patients reschedule if they have any symptoms of COVID-19 (cough, sore throat, difficulty breathing, fever, etc.) or if you have been around anyone that has symptoms or tested positive for COVID-19.
2. We will have hand sanitizer available upon entering the building. All common spaces will be sanitized regularly.
3. We have always taken sanitation and sterilization seriously, and we can assure you that has not changed.
4. We have added extra air purification throughout the building.
5. We have temporarily suspended the use of our tooth brushing station, so patients will need to brush at home before their appointments.
6. Staff will also have their temperature taken daily and will be self-monitoring for any symptoms. Image Orthodontics will be providing the highest level of PPE (personal protective equipment) that we can to our team.
You may download our updated policy.
We are so happy with how our new patient consultation room turned out! We want our patients to be as comfortable as possible and understand how the first visit can be intimidating. We hope by having an inviting and serene space, it can help ease those first appointment nerves. Our goal is to always provide each patient a custom experience and we hope you leave here feeling like a part of the Image Orthodontics family. We hold roughly an hour for all new pstient consultations. We start by taking photos, any necessary x-rays, and a 3-D scan of your teeth. Dr. Helms then looks over all of this information and comes up with a diagnosis. He will then go over the best option(s) for how to move forward.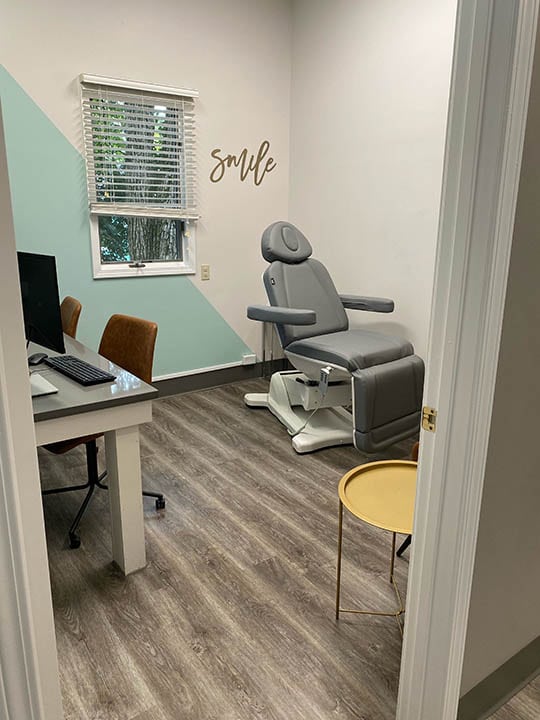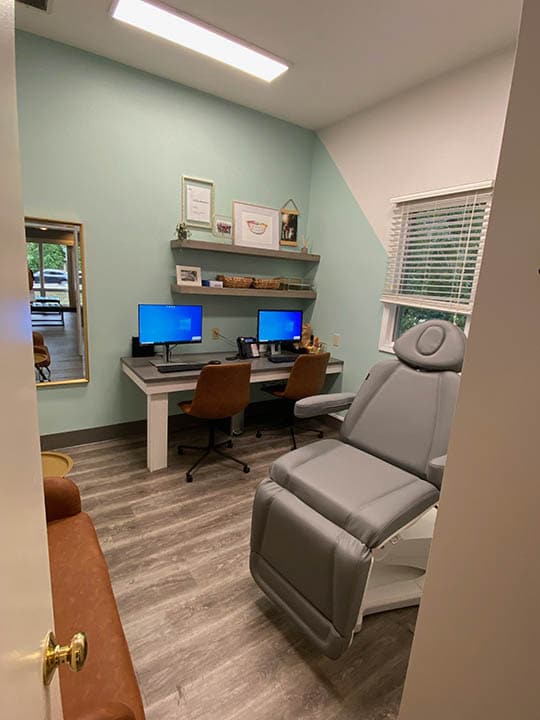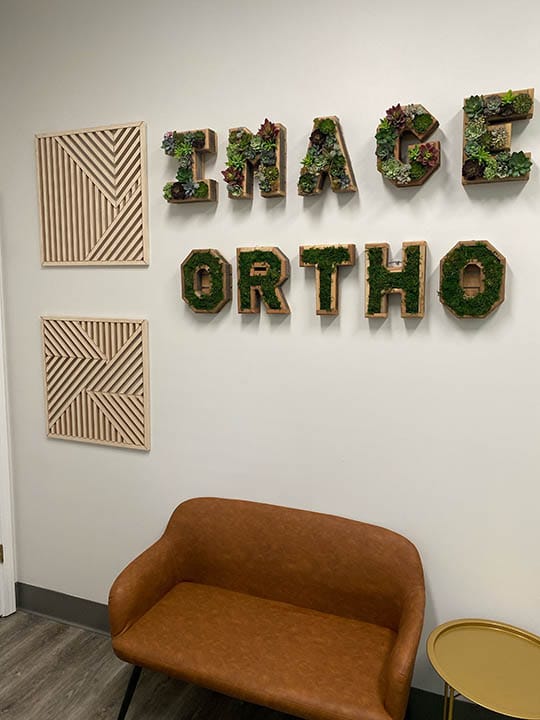 We are Here to Serve You and your Family
Image Orthodontics has been providing quality orthodontic care to the Greater Lafayette area for over 25 years! Dr. Helms and the Image Orthodontics staff pride themselves on the personal attention that they are able to give to each and every patient. Our experienced and knowledgeable staff truly love creating beautiful, healthy smiles. Dr. Helms takes extra time to thoroughly evaluate each patients' needs and uses this information to develop a custom treatment plan. Everyone at Image Orthodontics, especially Dr. Helms, enjoys practicing orthodontics in a fun and friendly atmosphere. From the time that you walk in the front door, to the time that you leave, we want you to have a great experience! Call us at
765-463-6622
to schedule your complimentary exam today! Let us welcome you to our family, the Image Orthodontics Family!
Staff so Friendly, Efficient & Professional
From a parent of another patient: All three of my children have had braces at Image Orthodontics and I can honestly say we have never had one single problem disappointment or bad experience! The Staff is so friendly, efficient and professional!!! When I recommend you to other families one of the first thing I say is how your always on time, and that means so much for a busy family! I love how I know in advance how long the appt. will take. Truly, Dr. Helms is so friendly and we just love him! And all the girls are great. I can't thank you all enough for 6 years of service! What will we do without our frequent visits to Image Orthodontics! Thank you so very much! - A. H.